Social Media Marketing Services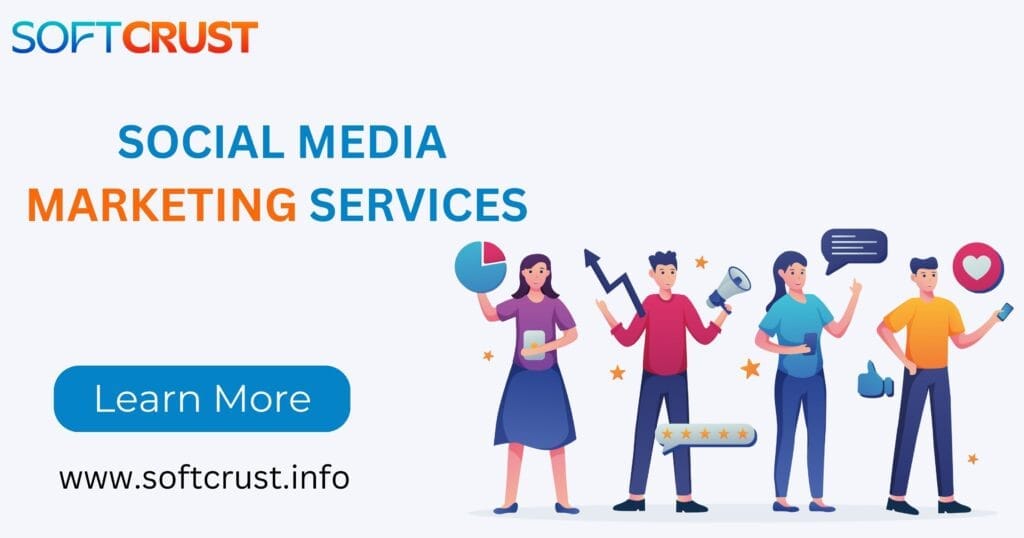 10 Ways Social Media Marketing Services Could Improve Your Business
Softcrust is the leading provider of social media marketing services. We specialize in helping businesses of all sizes maximize their online presence and reach their target audience.
With our comprehensive suite of services, businesses can take advantage of the latest social media trends and reach their target audiences in a cost-effective and efficient way. At Softcrust, we understand that every business is unique and has its own goals, objectives, and resources.
That's why we offer customizable solutions for businesses of all sizes and budgets. Our comprehensive services include:
• Audience and Brand Development – We help businesses create a unique and vibrant presence on social media platforms, targeting and engaging the right audience.
• Content Creation and Management – We help create engaging content that builds relationships with customers and prospects and drives conversion.
Paid Advertising –
1: Paid Advertising – Utilize advertising platforms like Facebook Ads, Google Ads, and Twitter Ads to target their audience effectively.
2: Social Media Analytics – Comprehensive insights into the performance of campaigns, enabling businesses to identify what works and what doesn't.
3: Social Media Strategy – Provide strategic advice and guidance to assist businesses in enhancing their social media presence and accomplishing their goals.
Softcrust, believes that social media marketing is an essential part of any business's success. We collaborate closely with our clients to understand their specific needs and develop a tailored strategy that will help them reach their goals.
Softcrust Services
Our social media marketing services are designed to help businesses increase their visibility, engage their target audience, and drive conversions.
For more information about Softcrust's social media marketing services, contact us today. We look forward to working with you and helping you achieve your business goals.