Graphic Design Services in Pakistan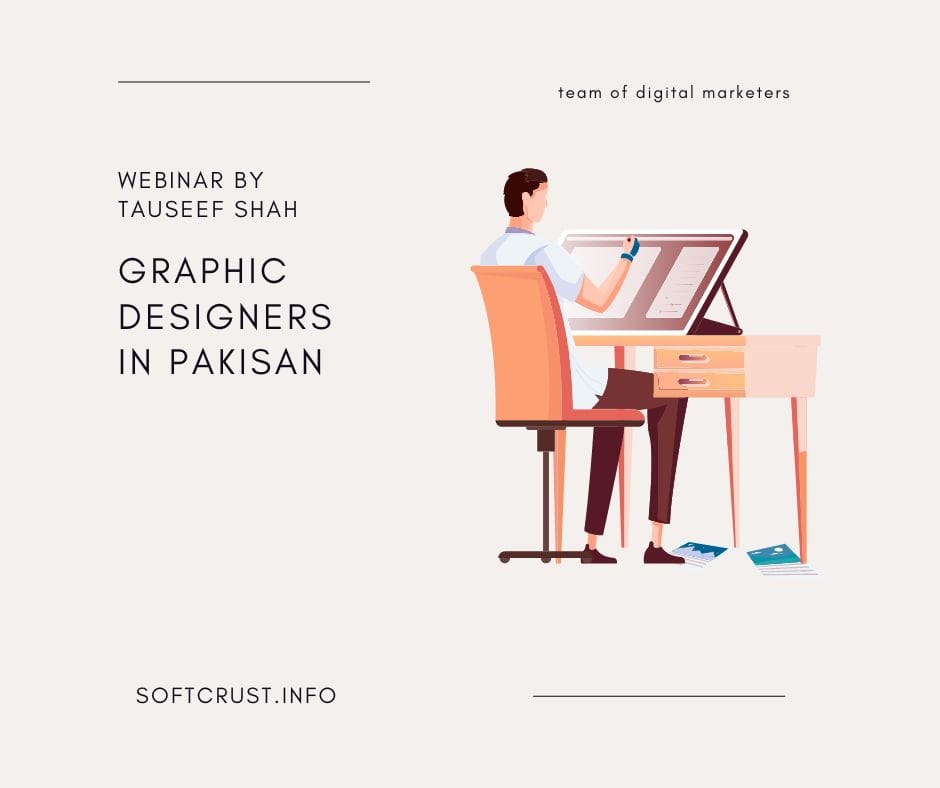 The Ultimate Guide To Graphic Design Services In Pakistan
Softcrust is one of the top digital agency graphic design services in Pakistan. They have been providing high-quality graphic design services for over 10 years. With the help of their experienced team, Softcrust has created many visually stunning and creative designs that have helped their clients to be successful in their businesses.
Graphic design ranges from logo and branding design to website design, illustrations, and more. They have also designed many successful campaigns for their clients in the past, which have helped them to get the most out of their creative efforts.
Professional graphic designers is highly knowledgeable and experienced in all aspects of graphic design services in Pakistan. They understand the importance of creating a unique design that is both visually appealing and strategically effective. Their designs are tailored to meet the unique needs of each client.
Softcrust's design team is also very flexible and will work with clients to create a design that is both visually stunning and strategically effective. They are always open to feedback from clients to ensure that their designs are the best they can be.
Top choice for graphic design services in Pakistan. Their experienced team of creative professionals will help you create an effective, visually stunning, and strategically effective graphic design that will help your business stand out in the crowd. Contact them today to get started on your next design project!
Are you looking for the best graphic design services in Pakistan? If yes, then Softcrust is the right choice for you.
Passionate Team of Graphic designers
At Softcrust, we are passionate about creating beautiful and effective designs that capture the essence of your brand. We believe that the most successful designs are those that combine visual appeal with a strong message.
Our team is dedicated to creating designs that are creative, stylish, and eye-catching. We also strive to create designs that will make a lasting impression on your target audience. When you hire Softcrust for your graphic design needs, you can rest assured that you will receive excellent results.
We are committed to providing the highest quality of services and ensuring the utmost professionalism and customer satisfaction. We believe that the best way to achieve success is to work closely with our clients, offering advice and guidance throughout the entire design process.
Contact us Now
For the best graphic design services in Pakistan, look no further than Softcrust. Our experienced and knowledgeable team of designers will help you create the perfect graphic design solution for your project.
Whether you need logo design, corporate identity design, branding, web design, or any other type of graphic design, our team is here to help. Contact us today to get started.