7 Fantastic Reasons Your Business Needs to Work With an SEO Agency in Pakistan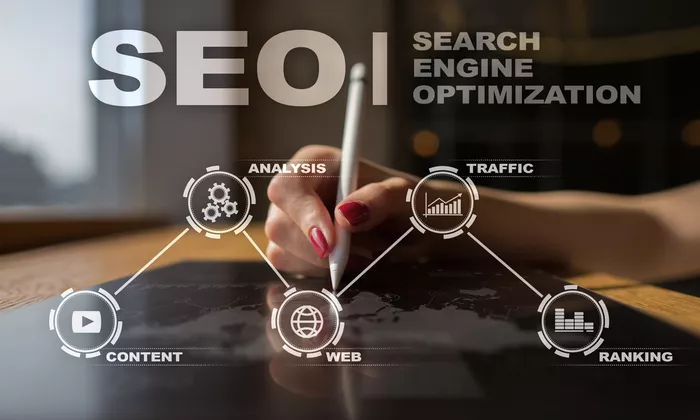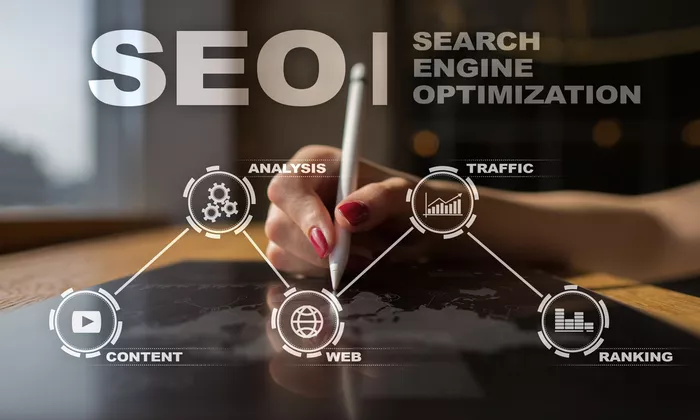 Did you know that more than 90% of people only click on results on the first page of Google? We know that you must be putting in a lot of effort to get your business website up and running. But unfortunately, you might not be receiving as many customers as you want.
Search engine optimization, also known as SEO is the best way to build long-term brand awareness, grow your target audiences, and make more money. It allows you to reach millions of people worldwide and sell your items regardless of where you are.
Yet, taking care of your own SEO is not easy.
Many businesses prefer to engage SEO agencies in Pakistan to carry out their SEO services, and you probably should too. So, we've compiled a list of 7 compelling reasons why you should hire SEO services for your company. Read on to find out how we can help.
1. Experience Is a Key Factor for SEO
Experienced SEO firms earn a career by assisting companies with their SEO strategies. As a result, they are more equipped, with excellent knowledge and skill in this subject.
The SEO specialist you'll hire knows the best tactics and methods to fit your specific business requirements.
Furthermore, it would be best to determine how long the SEO agency has been in business since this is usually a good sign of their experience. Finding a provider who has been in the industry for several years and has serviced hundreds of clients across numerous sectors could be crucial to your success.
2. Development of Brand Awareness Relies on SEO
Brand Awareness is critical to the growth of any firm. The greater the value of your brand on the Internet, the more business you are likely to receive.
If you have a sturdy brand name in the industry, consumers from all over the world will be able to find your products and services through organic searches on search engines.
The more often you appear at the top of relevant Google searches, the more trust you build with your client base.
Google has been the most utilized search engine on the planet for more than a decade, eclipsing competitors such as Microsoft's Bing and Yahoo! Search. It implies that the value of Google has risen over the years, and SEO services have benefited millions of people all over the world by playing by Google's rules.

3. Outsource SEO to Enjoy The Benefits of SEO at a Smaller Cost
SEO is one of the essential marketing tactics, and yes it may cost you money. Yet, once you start ranking in the SERPs, you can scale back the costs. This is not the case with traditional advertising.
You may need to recruit an in-house SEO staff, which means more money is spent on salaries and other benefits. With an SEO business, you will only pay for the services provided, and you will have a team of diverse specialists managing all elements of your digital marketing needs to ensure success.
If you want to flourish in today's marketplaces, check out our services for your business because we're the best SEO agency in Pakistan.
4. Realistic Proposals for Your SEO
Avoid SEO professionals that promise the world and draw you in by guaranteeing number-one rankings in a short period.
In truth, no SEO or digital firm can fully guarantee top search positions because Google's algorithms are just beyond our control and are constantly changing.
Seek an SEO service that can deliver tailored, realistic expectations based on your specific company's needs.
5. White-Hat SEO Strategies
Search Engine Optimization (SEO) employs a variety of approaches, including White Hat and Black Hat SEO.
Always ask your SEO company what techniques they use to generate results for their clients. Any of the things they describe that stand out to you as shady or immoral should immediately raise your suspicions.
Google doesn't allow black hat SEO practices utilized in the past, such as purchasing links, participating in link schemes, or filling your page with keywords to rank. If they observe such implementation, your website may face a penalty and be removed entirely from the search ranks.
Using an SEO agency in Islamabad (or anywhere else) instead of doing it yourself will help you avoid accidentally engaging in black hat practices and tanking your site.
6. High-Quality SEO Links
The most significant benefit of SEO is link building, which is the process of obtaining a large number of high-quality, natural links to your company's website from other related websites.
Agencies have existing relationships with quality sites so they have an easier time getting links from them.
Each SEO business will employ a different approach to obtaining links – some will utilize guest posting and public relations. In contrast, others will just include your website in a slew of local directories.
Internal links assist users and search engines in discovering material on websites. Any good SEO professional will be happy to show off some of the incredible links they have managed to develop over time.
7. SEO Agencies Produce Better Outcomes
Even if your company website is wonderfully built, it will not serve its goal of getting more sales if nobody sees the site. You will obtain more significant results if you deal with an SEO business or specialist.
The SEO experts will evaluate and optimize your website to ensure that it operates successfully. A full-service marketing team will also make sure that your site not only attracts potential leads but also converts them. It will result in improved outcomes and increased sales for your Business.
Hire the Best SEO Agency for your Website
Quality SEO on a brand's website and digital properties can benefit a company's marketing efforts greatly.
We know that selecting an SEO agency may be challenging, but opting for the premium option usually yields the best results.